Fawlty Towers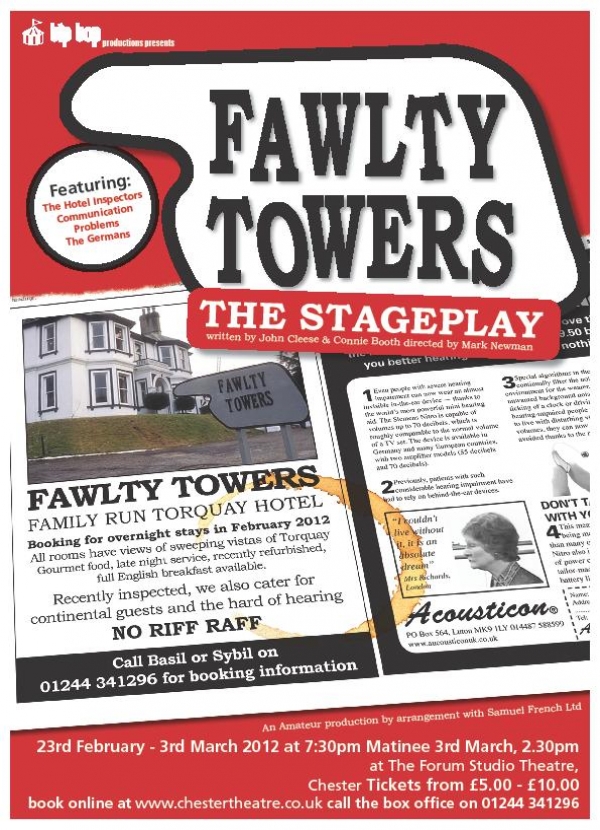 23/02/12 - 03/02/12
Venue: The Forum Studio Theatre
Fawlty Towers is one of the best-known, and most-loved, TV series from the halcyon days of British comedy - the 1970s.

It features an irascible Torquay hotel owner Basil Fawlty, and his domineering wife Sybil—his "little nest of vipers". They are ably assisted by Polly the dependable maid and general assistant, but less well so by little Manuel, the tyrannized waiter from Barcelona, dogsbody and subject of frequent physical attacks by the demented Basil!

Business seldom ran smoothly at Fawlty Towers: as a paying guest you could expect to be at least verbally assaulted by Basil (sometimes worse!). The insults to guests were guaranteed as were the laughs for the viewers.
Production team
Directed by Mark Newman