Membership & Opportunities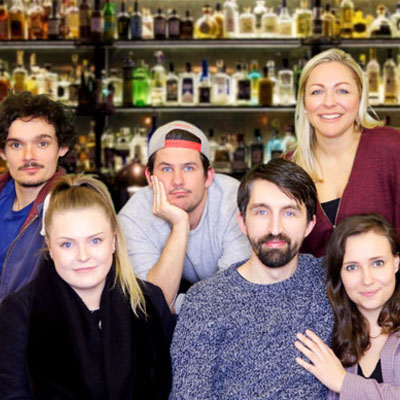 Tip Top Productions welcomes anyone and everyone, from any background, with open arms. There's so much to get involved with, not just performing on stage. Whether it be marketing, lighting, helping backstage, front of house, set building, props, costumes or directing, we are always on the look out for people who want to get involved and become part of the Tip Top family.
Membership is £30 per year for performer members. Apart from being a part of a top notch community theatre group and supporting local arts the perks of membership include subsidised ticket prices and a monthly newsletter.
We also offer a Supporter Membership option for regular audience members and front of house support staff. This option costs £15 per year and non performer members can enjoy our ticket discounts, regular monthly newsletter and be part of the team.
You will be joining a thriving community theatre that boasts a social event calendar that's as varied as it's theatrical programme. With discounts for members on all sorts of events from film nights to open mic nights, it's a great place to meet new faces or catch up with old ones.
Become a friend of Tip Top today
You can also get in touch and let us know how you want to get involved via:
General enquiries: studio@tiptopproductions.co.uk
Technical or off stage help: robl@tiptopproductions.co.uk
Direction (artistic): steved@tiptopproductions.co.uk
Front of House: victoria@tiptopproductions.co.uk