Wuthering Heights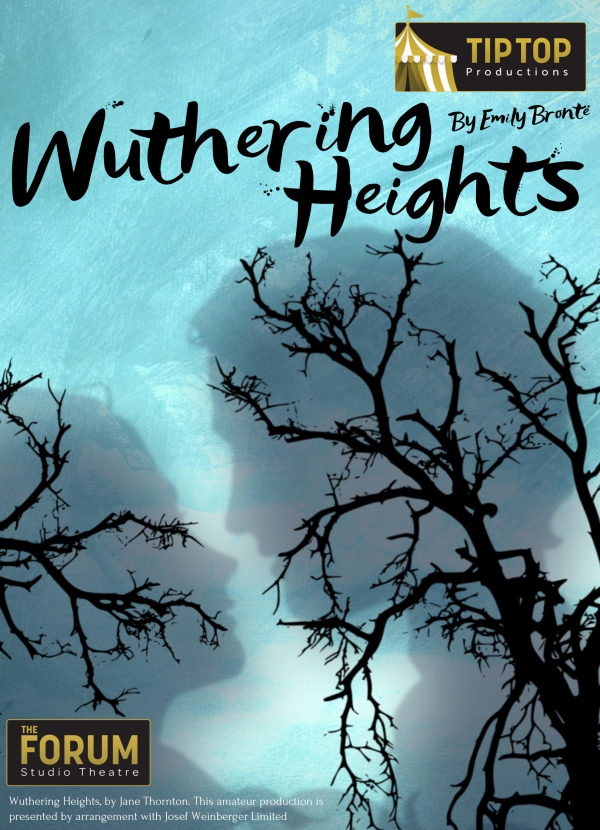 29/01/20 - 01/02/20
Emily Brontë's classic comes to The Forum Studio Theatre. The saga of two Yorkshire families in the remote Pennine Hills, and the doomed relationship of Heathcliff and Cathy Earnshaw is brilliantly brought to life in Jane Thornton's new stage adaptation of Emily Brontë's classic novel.
WARNING: This production contains scenes of a sexually violent nature which may upset some audience members. Parental discretion advised.
Production Team
Directed by Laura Coard
Cast List
| | |
| --- | --- |
| HEATHCLIFF | PAUL QUINN |
| CATHERINE EARNSHAW | SOPHIE WOLSTENCROFT |
| HINDLEY EARNSHAW | ZAK TALBOT |
| ISABELLA LINTON | JOANNA MITTON |
| EDGAR LINTON | BENJAMIN GOODWIN |
| NELLY DEAN | RACHEL SUMNER |
| YOUNG CATHERINE | EMMA CHARNOCK |
| YOUNG LINTON | FERRIS WILD |
| HARETON EARNSHAW | ZAK TALBOT |
| EMILY BRONTE | KATIE DEYES |
| FRANCES EARNSHAW & SERVANT | EVE COWIESON |
| OLD EARNSHAW/ JOSEPH/ DOCTOR | SI KNEALE |
WARNING: This production contains scenes of a sexually violent nature. Parental discretion advised.
Times and Tickets
Evenings at 7.30, Saturday matinee at 2.30pm
Run time yet to be confirmed
Runtime: c. 2hr 15 minute includign interval
Tickets from £7 - book early for the best price
Review by The Chester Blog:
This challenging, classic almost gothic romantic tragedy is prickling with taught and intense psychological twists that have been cleverly and appropriately adapted for the stage by Jane Thornton and powerfully brought to life by the Tip Top cast through the direction of Laura Coard.
From the outset, the hauntingly satanic, yet strangely compelling atmosphere of the moors of the West Riding of Yorkshire and life thereabouts is set with a sparse and appropriate starkness.
Katie Deyes is perfectly cast as Emily Bronte, who opens and continues to narrate throughout the production. Her presence is beautifully unobtrusive and cleverly provides for the illusion that the novel almost being written as it performed. Very useful for those attempting to follow the story for the first time.
The core of the story is driven by the ill-fated love between Cathy (Sophie Wolstencroft) and Heathcliffe (Paul Quinn), each unfailingly, throughout provide powerful performances fitting of the fiery and sometimes disturbing spirit that defines these characters. This is nicely held together by the motherly yet somewhat devious Nelly Dean (Rachel Sumner).
The story is set over a number decades and therefore, necessitates a requirement for the transition of characters, however, this is achieved seamlessly and entirely credibly, notably those of Hindley and Hareton Earnshaw both played by Zak Talbot.
The small open set of the Forum serves the production well, providing for both the intimacy and intensity that the story demands. The space is efficiently and well used, the sometimes quick paced action lending itself to energetic use of the whole venue with many forays of characters into the audience.
Overall an effective and enjoyable adaptation that kept this first night audience intrigued and captivated throughout.
Gallery pictures by Mark Carline