West End Workshops

HAIRSPRAY & CHICAGO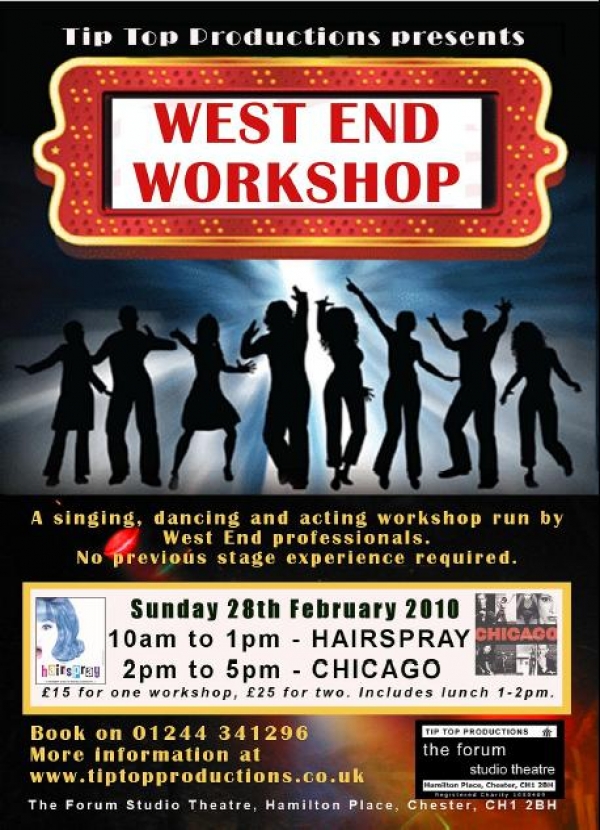 28/02/10
Venue: The Forum Studio Theatre
Join us for another session of workshops led by West End artistes and musical directors.
You may or may not have been to one of The Forum Studio Theatre's previous "West End Experience workshops" which are run by a couple of current West End professionals.
Each three hour workshop generally involves recreating a choreographed and musically directed scene from a show. They are always well supported and we think they represent good value at £15 and are good fun too!
Production team
West End Experience