Treasure Island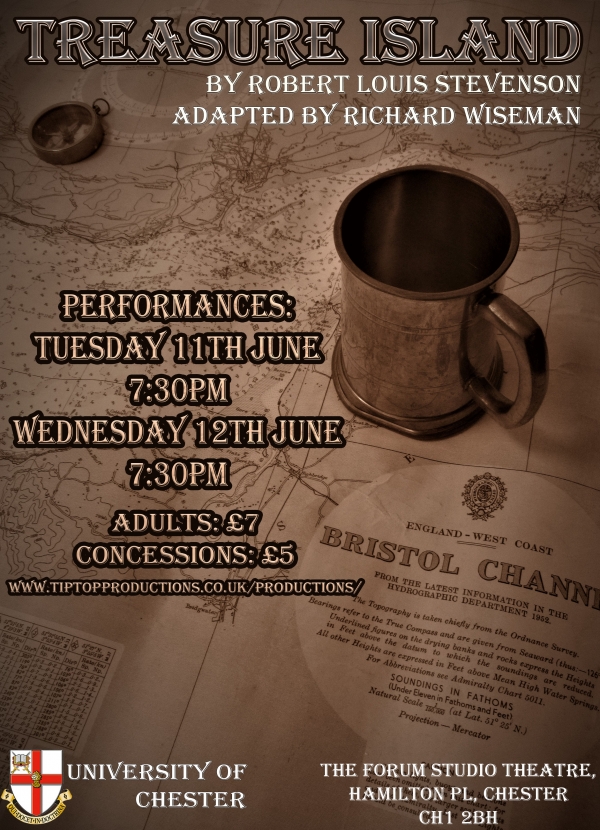 11/06/19 - 12/06/19
Venue: The Forum Studio Theatre
Experience the modern adaptation of the original Treasure Island. A fun loving story of an adventure of a young lad, who meets some remarkable and strange characters along the way.
This show is for families with children ages 5+ and people of all ages and will be sure to shiver your timbers.
Performed by the University of Chester, this is your chance to see what the University course is like!