Tip Top Lockdown Social Calendar

Online events live to your living room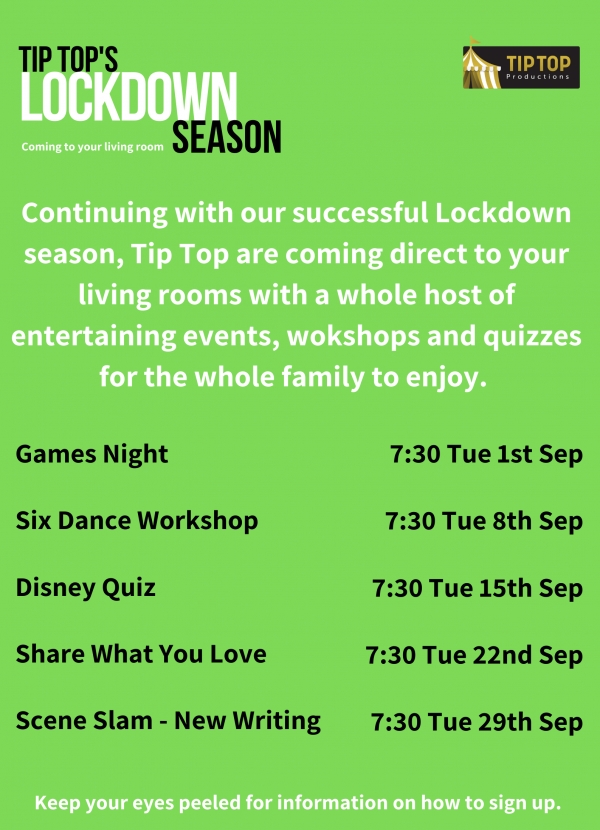 03/08/20 - 30/09/20
Whilst our doors must remain closed for the time being, we want to provide you, our members and audiences with some safe Tip Top fun live to your living rooms.
For information or to register for an event email lockdown@tiptopproductions.co.uk
Events are held via Zoom. You can download and use this for free on a wide variety of devices including phones, tablets and computers. Once you have emailed us we will send you a link which you simply click on at the scheduled time.
Check individual production pages for full details of each event
'Honk!' readthrough: 7.30pm, Tuesday 25th August
Games Night: 7.30pm, Tuesday 1st September
'SIX' Dance Workshop: 7.30pm, Tuesday 8th September
Disney Quiz: 7.30pm, Tuesday 15th September
Share What You Love: 7.30pm, Tuesday 22nd September
Scene Slam - New Writing: 7.30pm, Tuesday 29th September