This Is My Musical ('TIMM')

by Brownpaper Productions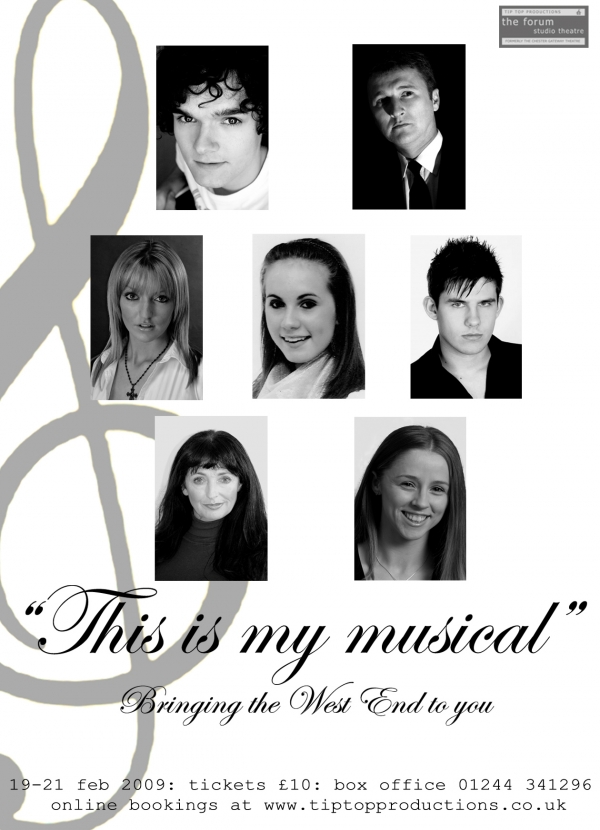 19/02/09 - 21/02/09
Venue: The Forum Studio Theatre
If you could somehow manage to secure a group of leading performers from the best shows to hit the North West and then put together a repertoire of the greatest and most challenging songs from the biggest musicals to ever hit the West End, you would have the dream show.

'This Is My Musical' attempts to do just that.

To achieve this, director Brian Fray has 'called home' some of the best and most passionate performers from Cheshire and North Wales to reunite for the ultimate West End Musicals compilation show.

The cast are all currently working in their own right as professionals across the country, from London to the North East, but one thing still unites them; they all began as performers in the North West. So, when you get them together, the passion is ignited.

From the comedy of Avenue Q, to the tragedy of Jekyll and Hyde, from the idealism of Hairspray, to the reality of Rent; this show aims to capture your imagination, shock your emotions and therefore bring out the passion that you too have for musicals.

'This Is My Musical' will be lived through your eyes.
Cast
Phil Cross, Dani Fray, Liz Legerton, Laura Coard, Brian Fray, Ash Sollars.

Introducing - Kelsie Ray Marshall
Production team
Directed by Brian Fray
Produced, Choreographed and Musically Directed by The Cast
Sound by Steve McLaren
Art Design by Josh Fray