The Harmonettes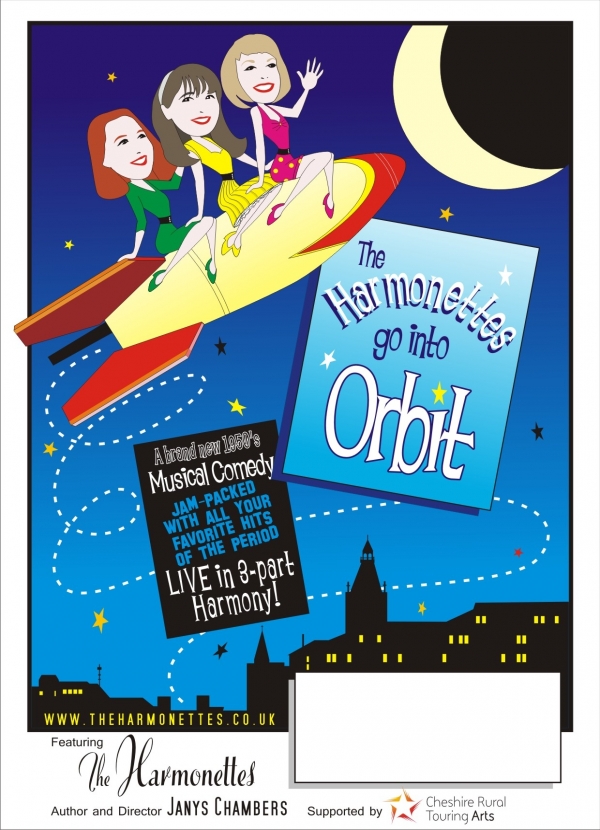 04/04/12 - 05/04/12
Venue: The Forum Studio Theatre
THE HARMONETTES ARE A VISITING COMPANY

Take three girls.......three very different girls.The Little Rich girl who is going to the bad with her teddy-boy boyfriend ("Don't tell Daddy!"). The Not-So-Rich-Girl ("I havn't even got a daddy") who dreams of science,space and a place at college, but has to graft for her living. And the Newly-Wed-Girl ("Never mind any of that have you seen my new kitchen?") whose only ambition is to make the perfect trifle.

Starring the fantastic 1950's girlband The Harmonettes, this is an evening that will plunge you intothe post-war, end-of-rationing world of winkle-picker shoes and bootlace ties; bobby-socks and sticky-out skirts, beautiful ballads and rock n roll.