The God of Carnage

by Yasmina Reza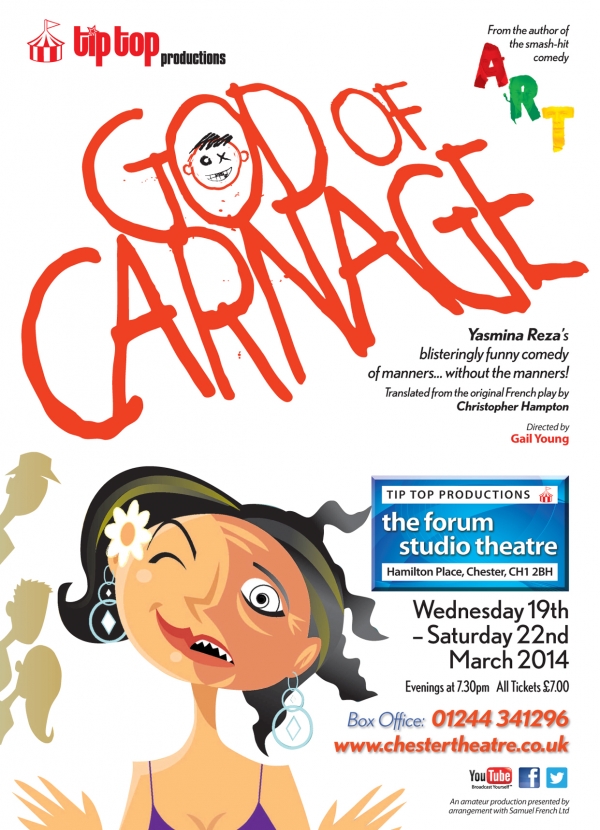 19/03/14 - 22/03/14
Venue: The Forum Studio Theatre
This play is a bitter but delicious comedic drama that examines what happens when two sets of parents meet up to deal with the unruly behaviour of their children. Alain and Annette Reille's son has whacked Veronique and Michel Vallons son with a branch, hard enough to cause some physical damage and a fair amount of parental dismay.
Is there a calm and rational debate between grown-ups about the need to teach kids how to behave properly? Or a hysterical night of name-calling, tantrums and tears before bedtime? Boys will be boys, but the adults are usually worse - much worse!
When this living room-skirmish originally played on Broadway each of it's actors was nominated for a Tony Award ......
Cast
Veronique Vallon - Sally Dillon
Michel Vallon - Simon Phillips
Annette Reille - Anna Morris
Alain Reille - Julian Eyre
Production team
Director - Gail Young