The Boy Who Fell Into A Book

by Alan Ayckbourn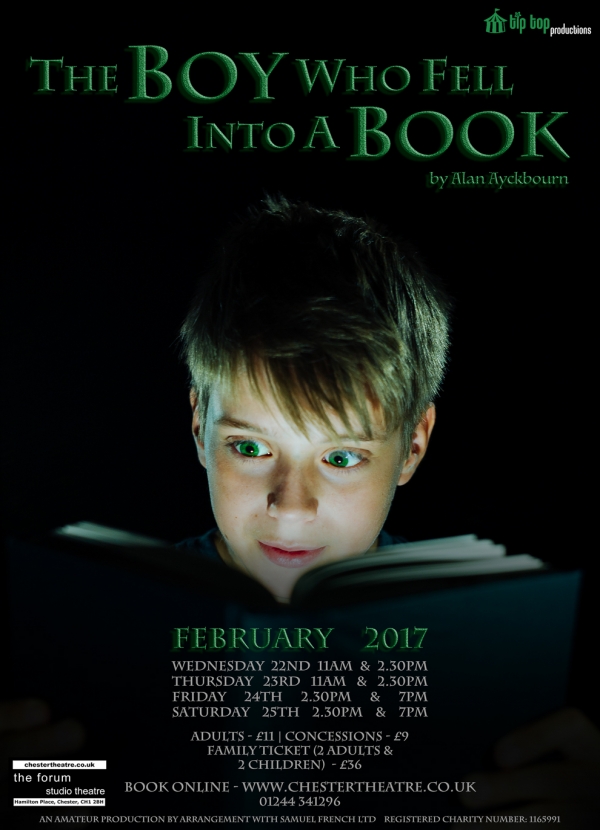 22/02/17 - 26/02/17
Venue: The Forum Studio Theatre
A play chosen intentionally to catch the imagination of the whole family during the half term holiday and is suitable for ages 7+.
This is a fantasy adventure, served up with Alan Ayckbourn magic and lashings of imagination; The Boy Who Fell Into a Book is an exciting journey into the unknown.
Kevin is into his new book in a big way; but it's time for bed, and Dad won't stop nagging him to turn out the light. Suddenly, Kevin finds himself in the thick of the action alongside his hero, the streetwise investigator Rockfist Slim. Somehow they must travel through all the books on Kevin's bookshelf to find a way home and escape the clutches of the mysterious underworld baddie known only as The Green Shark.
A wonderfully inventive play by Britain's most popular and most frequently performed dramatist which emphasises the value of reading, and the power of the imagination to transport the reader to other worlds.
Cast
Kevin - Jack Parry
Rockfist Slim - Phil Cross
Monique - Rachel Sumner
Wolf/Bishop - Peter Edwards
Red riding hood/white queen - Megan Parry
Ebenezer/Red Gareth - Richard Taylor
Production team
Director - Phil Cross