Sunny Rhyl

by Paul Kelly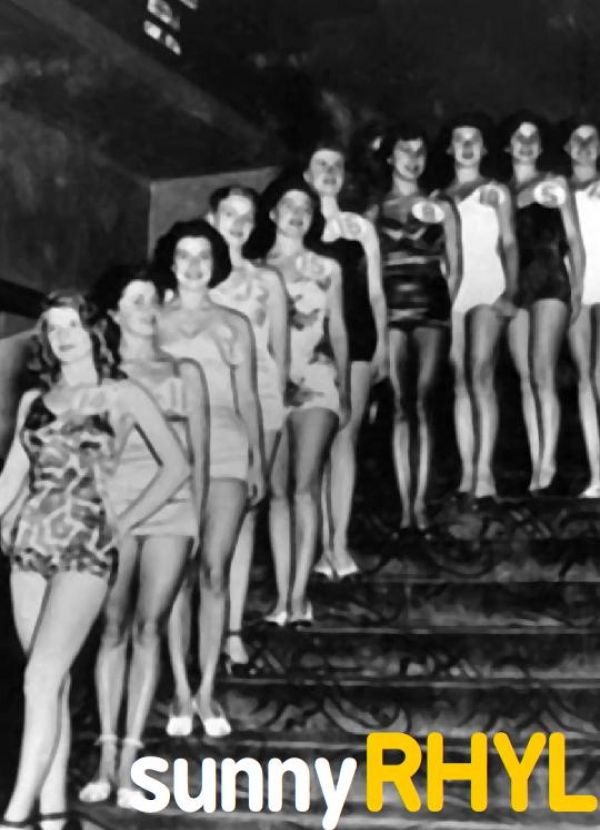 01/10/11 - 29/10/11
Venue: The Forum Studio Theatre
Suny Rhyl by Paul Kelly is currently touring venues in the region. Directed again by Steve Davies

Saturday 15th October - Theatr Twm O'r Nant, Denbigh
01745 812349 01745 814323
www.theatr-twm-or-nant.org.uk
gwynethk@hotmail.com

Friday 21st October - Town Hall, Llangollen
Saturday 22nd October - Lantern Theatre, Liverpool
Thursday 27th October - Dragon Theatre, Barmouth
Saturday 29th October - Town Hall, Rhyl

'I like the sea and the sand. I like the pier and the pavilion. I like buckets and spades, crabs and mussels, rowing boats and ice cream. I like Punch and Judy, Gypsy Rosie Lee, the esplanade and the bandstands. I like cups of tea and afternoon scones, sweet rock and the penny slots. I like the war memorial, the rose garden and the putting green. I like deck chairs. I like the innocence'.

It's July 1962 and The Beatles are playing the Dansette, Miss Sunny Rhyl will be crowned in the Pavilion and the Pier is about to be sold.
Sunny Rhyl is a comedy drama about Francis and Lola. An unlikely pair in an innocent seaside town that can't help but change.
Cast
Francis - Stuart Evans
Lola - Molly Bourne
Production team
Director - Steve Davies
DSM - Rob Stevens
Reviews
Lantern Theatre - Liverpool
Writer: Paul Kelly
Director: Steve Davies
Reviewer: Tim Stone
The Public Reviews Rating: 4 stars

Francis runs a deck chair concession on one side of the Rhyl pier whilst Lola is a lonely rich girl from Bath. Their chance meeting is to change both their lives and alter the way of their futures.

The Lantern Theatre packs a small audience but the low ceiling and tight space gives it a homely, basic feel and a close friendliness among the crowded auditorium. With the stage at one's feet there are no sound issues for the audience.

This is a brave play featuring just two actors throughout. The reliance is upon them to produce a strong performance which, for the most part, they achieved with flying colours. Molly Bourne was excellent as the confused, vulnerable rich girl from Bath, whilst Stuart Evans portrayed the 'frightened' dreaming Francis with charm and naivety. Molly's singing voice was crystal clear and a joy to listen to. The pair were very good together, especially during the comedy scenes, but occasionally there was a lack of realism during some of the angry exchanges.

The sound and lighting was by Gareth Roberts; the former unobtrusive and therefore effective, whilst the latter, possibly encased the theatre in a little bit too much darkness at times; the gaps between action especially near the beginning, just over running, giving the play a slightly slow disjointed start. However, these are small criticisms in what was a thoroughly amusing and entertaining evening that kept the partisan crowd involved in the action.

The clever writing of Paul Kelly had a whimsical touch but once or twice had the feel of today's perspective on yesterday's history. The story though led us through the meeting of two opposites and how, in the case of Lola, she develops from a person dominated by her place in society and her desire to become an independent 'woman' in her own right. Francis learns how to overcome many fears (including the absent but terrifying Victor) to find a place of security and a future.

The set and props were basic and the whole play simple with sharp direction from Steve Davies, which added to the charm of the piece. Not a deep, dramatic play that leaves you stunned but a thoroughly recommended funny, entertaining and professionally acted evening; a bit of candy floss, but thoroughly nice candy floss.

Reviewed in Liverpool 22 Oct, Tour runs until 29 Oct ending in Rhyl