Spin The Bottle

presented by Ladders Theatre Company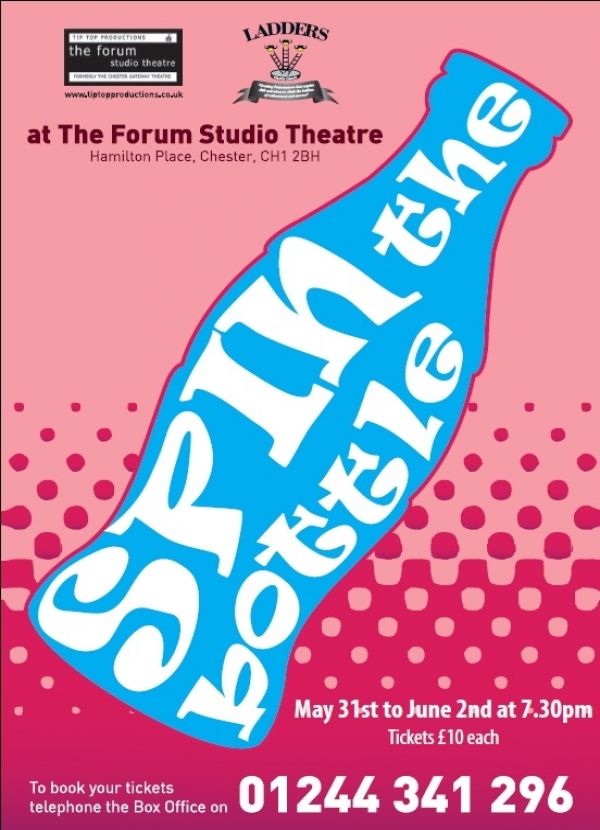 31/05/11 - 02/05/11
Venue: The Forum Studio Theatre
True, Dare, Kiss? Some things are best left in the 80's!


Ever wondered what happened to the hottie from French class? The brain box in Maths? Or the slightly camp kid in the Superman t-shirt? Then go back to school with Ladders Theatre Company for one reunion you'll never forget.

When 'Little Miss Perfect' Millie decides to organise a high school reunion, she has no idea that 20 years on her former school friends will be so very different, but as the drink starts flowing and the polite chit chat is left behind, teenage rivalries and behind the bike shed romances resurface and it's clear to see that deep down some things (or people!) never change!

After tackling strip clubs and cross dressers Ladders Theatre Company return to the Forum Studio with yet another fresh and funny original drama by Artistic Director Dawn Kennedy.
Cast
Millie - Dawn Kennedy
Zara - Sheryl Dean
Mark - Martin Hilton
Danny - Barry Hickman-Germon
Craig - Mike Deakin
Maria - Hayley Parker
Lucas - Damian Riverol
Kelsey - Carla Morris
Production team
www.facebook.com/ladderstheatrecompany