Someone Who'll Watch Over Me

by Frank McGuinness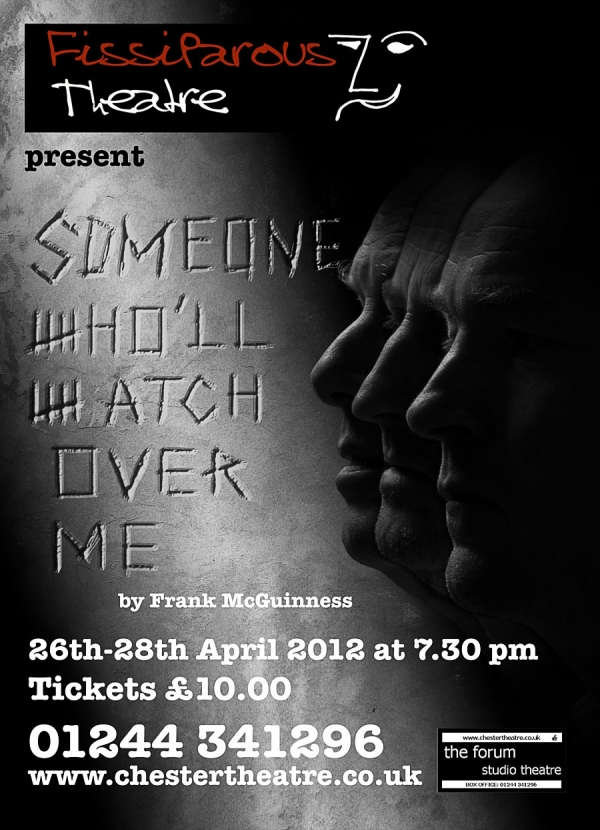 26/04/12 - 28/04/12
Venue: The Forum Studio Theatre
Fissiparous Theatre are a Visiting Company

Have you heard the one about the Englishman, the Irishman and the American? It may sound funny but this combination is no joke when they are slowly going mad in a bare cell. Strangely, this play about inhumanity could almost be listed as a comedy since there are so many funny lines in this award-winning drama.


In the late 1980s and early 1990s the Lebanon was a dangerous place for Westerners. A number such as Brian Keenan, John McCarthy, Terry Waite and Charles Glass hit the news headlines with a vengeance as they were held hostage by the Hezbollah, in some cases for years.


Frank McGuinness has taken this story and woven it into a magical three-hander about the indomitability of the human spirit. He also manages to speak volumes about national stereotypes and to paint detailed pictures of the lives of his protagonists. The original 1992 production was a hit both in the West End and on Broadway.
Cast
Michael - Rick Sawley
Adam - Charles Riley
Edward - Mike Deakin
Production team
Directors - Janet Blizard, Vanessa Colquhoun
Stage Manager - Janet Reed
Lighting/Sound - Kate Maddock, Ian Maddock