Season's Greetings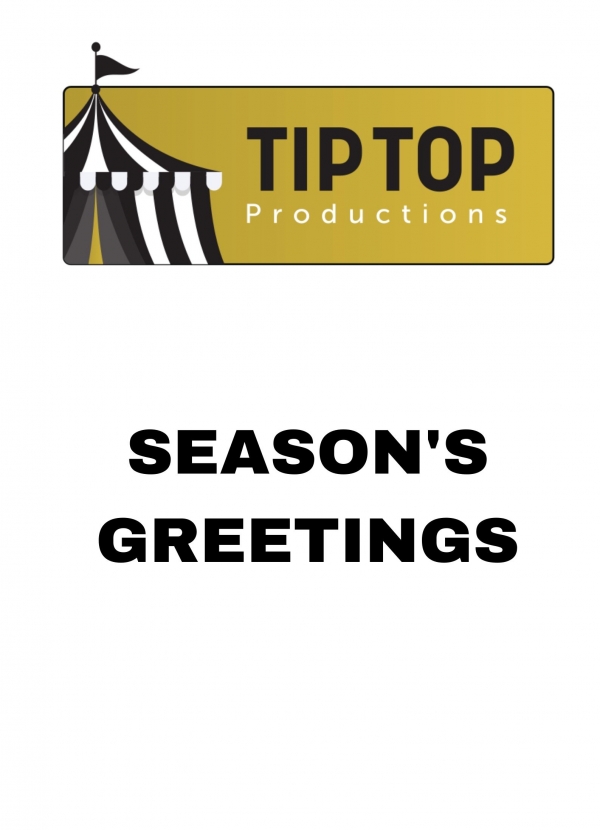 29/11/07 - 08/11/07
Venue: The Forum Studio Theatre
NOTE: Due to demand we have added an additional perforance. There will now be a matinee at 2.30pm on Saturday 8th December.

Beat the winter blues with this seasonal comedy.

Christmas Eve, South-East England. A well-off extended family gather for Christmas. But things don't quite go as smoothly as planned.

The play takes place in the house of Neville and Belinda, who have invited friends and relatives to stay for Christmas. Things hot up when Clive, a novelist who has been invited by Belinda's sister, Rachel, arrives and almost immediately takes a shine to the lady of the house. With Belinda being bored with her 'stale' marriage, his attentions are hard to resist. There is also the annual puppet show given by Bernard, the excessively tipsy behaviour of Phyllis, and the uselessness of Eddie to contend with. As well as Uncle Harvey, a retired security expert - who treats the presents under the tree as though they were the crown jewels, and Clive with the utmost suspicion.

"Brilliantly combines cynicism and humour" ~ Sunday Express

"Superbly crafted" ~ Sunday Telegraph
Cast
Neville: Richard Taylor
Belinda: Victoria Hayes
Phyllis: Gwyn Pearson
Harvery: Mike Heathcote
Bernard: Mark Shenton
Rachel: Marian Newman
Eddie: Stephen Webb
Pattie: Julie Andrew
Clive: Stuart Evans
Production team
Director: Mark Newman
Producer: Chissy Clegg
DSM: Nick Underwood
Sound: Lucy
Lighting: Yale College Wrexham
Publicity - Lee Hassett & Ruth Evans
Reviews
Jean Weir - Ellesmere Port Pioneer
PLAY PERFECTLY HIGHLIGHTS FESTIVE PITFALLS
Season's Greetings by Alan Ayckbourn
Tip Top Productions, The Forum Studio Theatre, Chester.

CHRISTMAS is the one time of the year when families can get together and enjoy everything the festive period has to offer - isn't it?
But, as everyone knows, the "season to be jolly" doesn't always go strictly to plan, and in Season's Greetings, all the familiar landmarks for a recipe of disaster are skillfully brought to life by the cast.
The intimate surroundings of The Forum are ideal for this play which is set entirely in the home of middle class couple, Belinda and Neville Bunker, superbly played by Victoria Hayes and Richard Taylor.
The ill-assorted house guests cooped up in a confined space for days on end and fuelled with a bit too much alcohol, set the scene for an hilarious couple of hours.
In act one problems arise with the arrival on Christmas Eve of the enigmatic Clive, a writer. This was a great performance by Stuart Evans in only his second show with the company.
Clive has been invited along by Belinda's repressed sister, Rachel, but as soon as he sets eyes on Belinda, things really start to hot up.
Belinda's marriage is in a state of decline and she finds Clive's amorous intentions hard to resist. This leads to a scene of pure comic farce under the Christmas tree when everyone else is in bed - but not for long!
Act two begins on Boxing Day when Bernard traditionally puts on his puppet show for the children and their friends.
Everyone groans at the thought but he is determined not to "disappoint" the family. Bernard is portrayed as a bumbling but likeable loser by the brilliantly-cast Mark Shenton.
The hilarious puppet show routine featuring a hopelessly inept version of the Three Little Pigs, was pure comic genius and had the packed audience aching with laughter. With an unexpected twist involving Harvey, Clive and a gun, the play draws to an uneasy close. Season's Greetings, written in 1980, sees Ayekbourn drawing together all petty domestic arguments of the most stressful times of the year and creating a masterpiece with his acute observation.
Top marks to the brilliant performers of Tip Top for their fresh and lively production which provided a superbly entertaining evening and one of the best plays I have seen in a long time.