Rumour Has It

by The Gleeks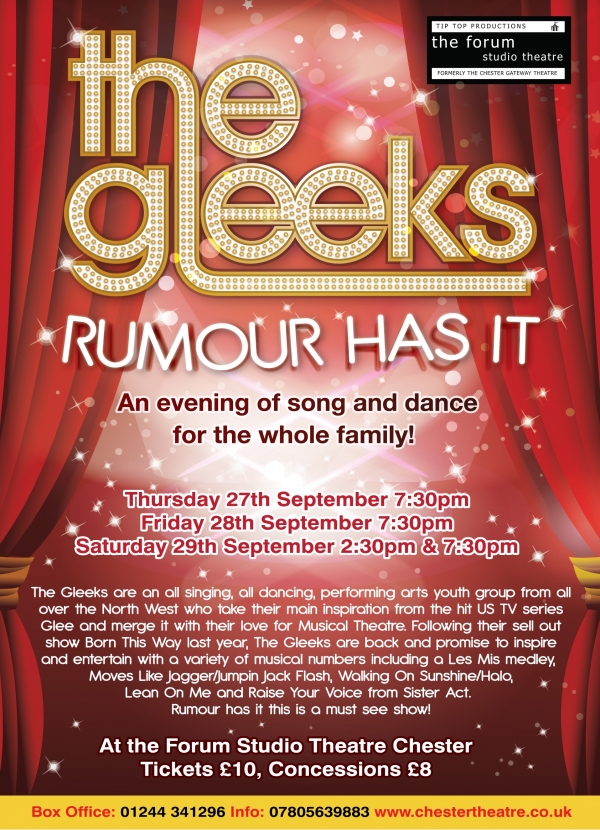 27/09/12 - 29/09/12
Venue: The Forum Studio Theatre
THE GLEEKS ARE A VISITING COMPANY

The Gleeks: Rumour Has It
The Gleeks are an all singing, all dancing, performing arts youth group from all over the north west who take their main inspiration from the hit US TV series Glee and merge it with their love for Musical Theatre. Following their sell out show Born This Way last year, The Gleeks are back and promise to inspire and entertain with a variety of musical numbers including a Les Mis medley, Moves Like Jagger/Jumpin Jack Flash, Somebody to Love and Raise Your Voice from Sister Act. Rumour has it this is a must see show!