Keeping Up Appearances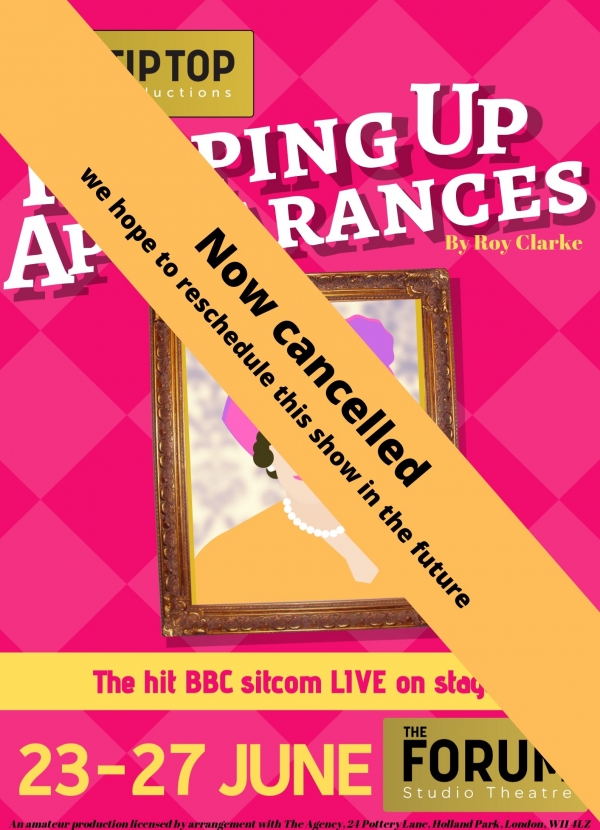 23/06/20 - 27/06/20
This event has now been cancelled due to theatre closure caused by the Corona Virus outbreak. We hope to reschedule it in the future.
"Lady of the house speaking"
A staged adaptation of Roy Clarke's classic sit-com following the overbearing and snobbish social climber Hyacinth Bucket ("It's pronounced 'Bouquet'"). A production that will delight both fans of the show and those who have never seen an episode!
Production Team
Directed by Chris Dukes
Cast
| | |
| --- | --- |
| The Bucket Family | |
| Hyacinth | Hilary Wiseman |
| Daisy | Stephanie Scott |
| Onslow | Wiz Wiseman |
| Rose | Kat Tanczos |
| Daddy | John Lindop |
| | |
| The Neighbours | |
| Emmet | Chris Morgan |
| Liz | Rowena Owen |
| | |
| Others | |
| Milly | Steve Cross |
| Mrs Debden | Jane Dixon |
| The Lady of the Art | Beryl Blackmore |
Times and Tickets
Evenings at 7.30, Saturday matinee at 2.30pm
Run time yet to be confirmed
Tickets from £7 - book early for the best price