Humble Boy

by Limelight Productions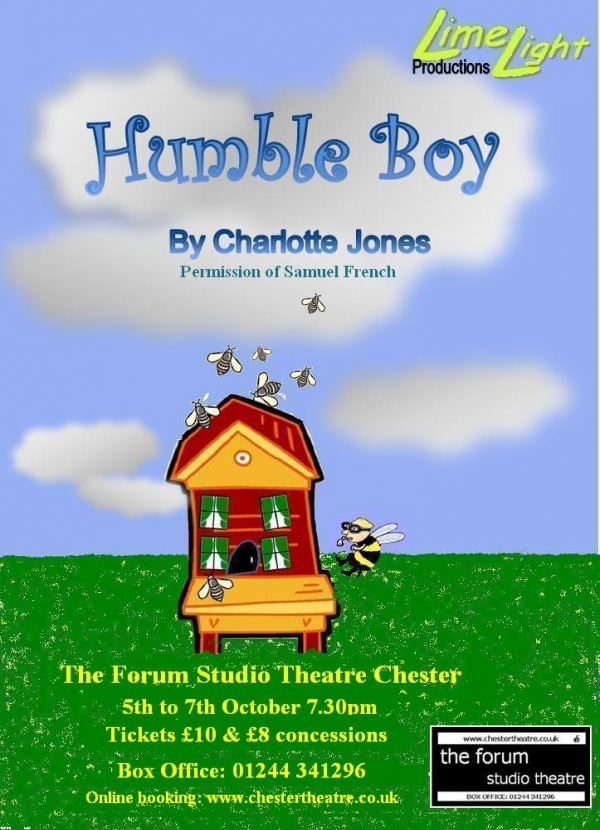 05/10/11 - 07/10/11
Venue: The Forum Studio Theatre
COMMUNITY THEATRE

LIMELIGHT PRODUCTIONS IS A VISITING COMPANY

Felix Humble, bumbling Cambridge astrophysicist and cricket enthusiast, returns to the family home following the sudden death of his father. Flora, his difficult and demanding mother is determined to make a fresh start with George, a brash family friend. Secrets come tumbling out as Felix tries to come to terms with the past and what is yet to come.
Threads such as Hamlet, horticulture, black holes and beekeeping are woven into this warm and touching comedy which was first performed at the National Theatre in 2001 - winning the Critics' Circle Theatre Award for Best New Play and the People's Choice Best New Play Award.
Cast
FELIX - Actor of TV & Screen Kevin Engall
FLORA - Lyn Aston LimeLight Productions
GEORGE - John Wylde
MERCY - Singer Songwriter, Pro. Actress Jan Pearson
ROSIE - Fiona Basset LimeLight Productions
JIM - Eric Jones LimeLight Productions