Home For Christmas

presented by THEATRE IN THE QUARTER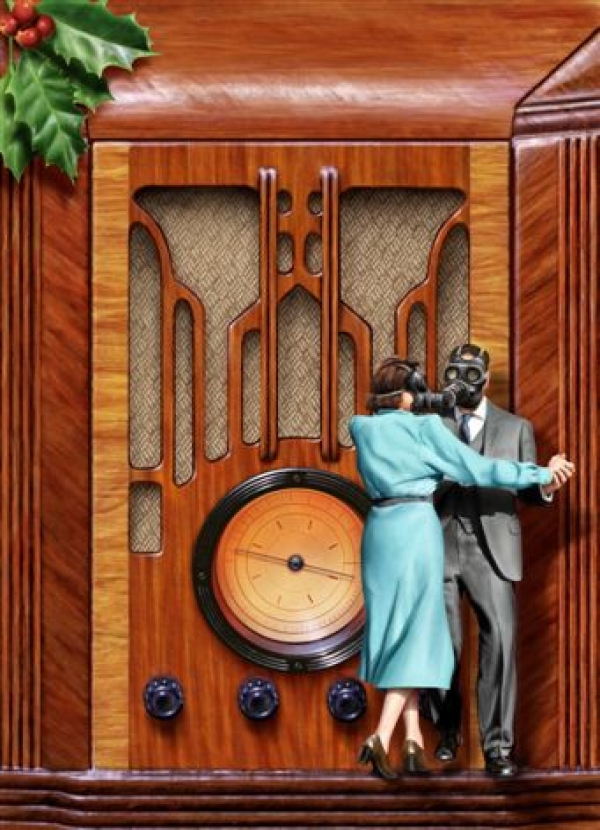 01/12/09 - 02/12/09
Venue: The Forum Studio Theatre
Based upon real local stories of Christmas on the Home Front.

The company will commission a writer and composer who will, through reminiscence and musical workshops as part of the Chester Literature Festival, collect local people's memories of Christmas during WWII. People of all ages will be invited to explore the common themes relevant to today. This, together with rigorous local historical research, will inform the writing of a new play with original music. Home for Christmas will be performed by a company of 4 actors and community singers/musicians.

"Theatre in the Quarter are a highly professional company, full on energy and talent" Culture Northwest

"Innovative theatre at its best" Chester Chronicle

Following the complete sell-out success of 2008's musical play Silent Night, Theatre in the Quarter brings you another moving treat for Christmas.
Home for Christmas, with its evocative music, takes you to Chester in December 1942 to witness the struggles, triumphs and even joys of Christmas during the Second World War.
Production team
Written by Helen Newall based on real stories and memories collected by the people of Chester and Cheshire as part of Chester Literature Festival

Original Music by Matt Baker

Directed by Russ Tunney