Half Term Holiday Worshop

HAIRSPRAY with THEATRETRAIN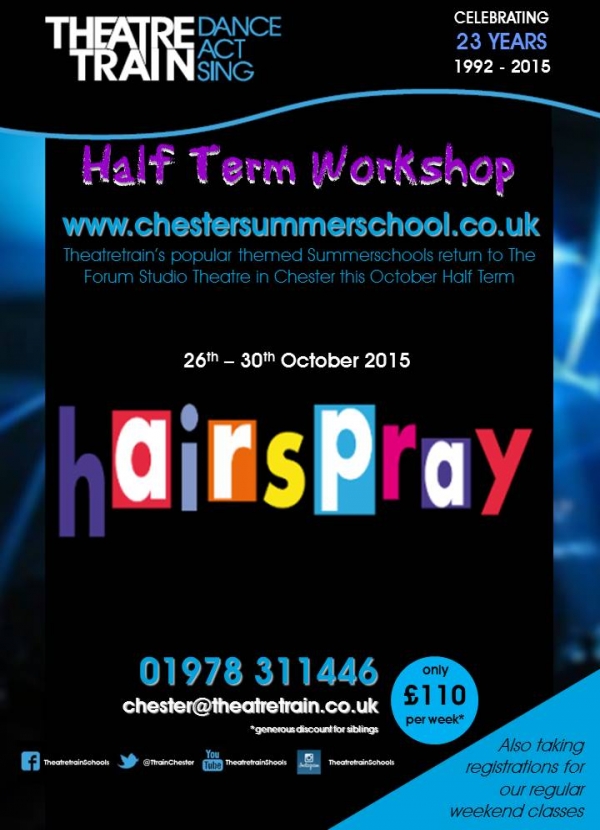 26/10/15 - 30/10/15
Venue: The Forum Studio Theatre
Theatretrain's popular themed holiday workshops return for the half term break.
Pupils from age five up to fifteen enjoyed the Summerschools in August by creating productions based on Frozen, Joseph, Matilda and Mamma Mia.
Join us during half term to create a mini production of 'Hairspray' in the studio theatre for family and friends to enjoy.
For more information including pictures and videos of previous workshops visit www.ChesterSummerschool.co.uk
The cost is only £110 per child per week with a reduction to £89 for a sibling