Godspell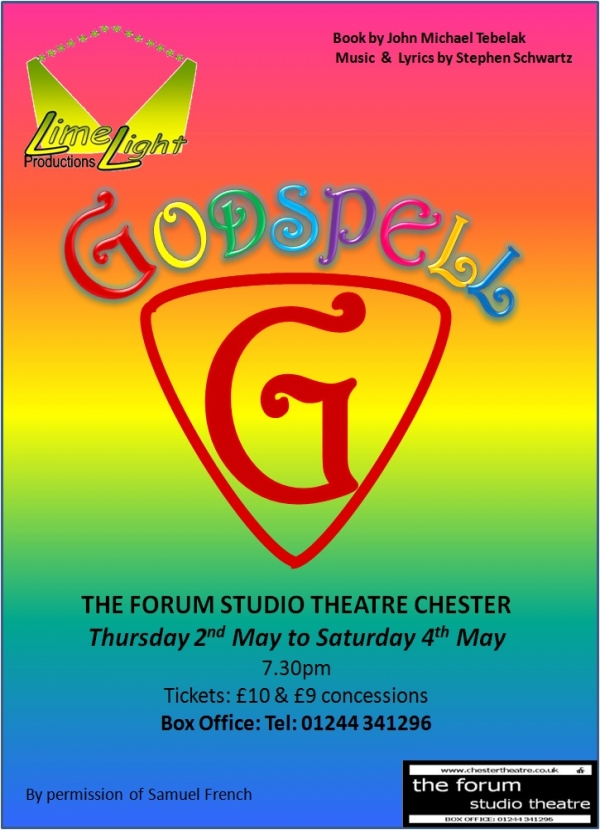 02/05/13 - 04/05/13
Venue: The Forum Studio Theatre
LIMELIGHT IS A VISITING COMPANY

Award winning theatre company LimeLight Productions (Humble Boy, Undermilk Wood) return to The Forum Studio Theatre with the vibrant rock musical GODSPELL.
Based on the Gospel According to St. Matthew, and featuring a sparkling score by Stephen Schwartz, GODSPELL boasts a string of well-loved songs, led by the international hit, "Day By Day." "Prepare Ye The Way Of The Lord," "All Good Gifts," and many more from this West End and Broadway rock musical hit . Journey through the parables of Jesus Christ as they come humanly and hearteningly to life brought to you by a talented cast and chorus.
GODSPELL is groundbreaking, with a message of kindness, tolerance and love.