Dad's Army

By Jimmy Croft and Jimmy Perry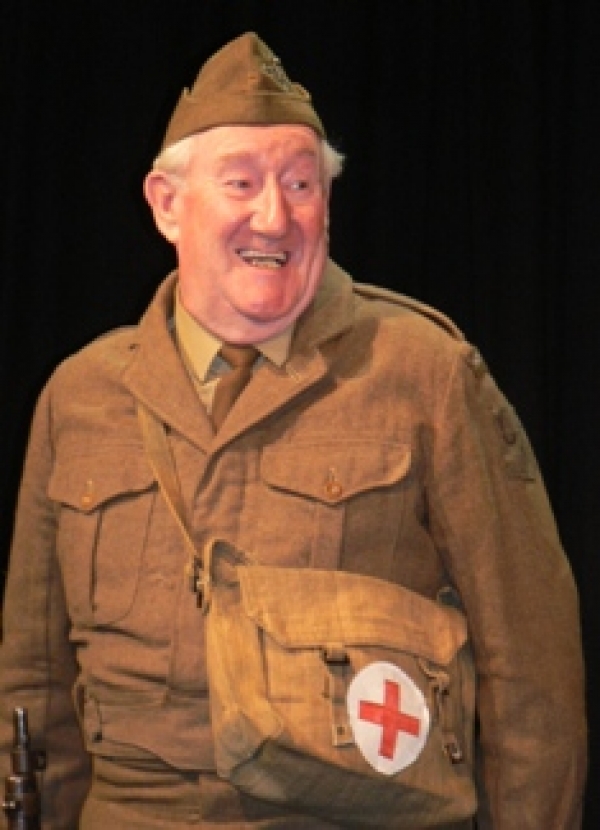 25/09/08 - 04/10/08
Venue: The Forum Studio Theatre
Synopsis:
The show is based on the classic BBC TV Comedy series of the home guard of Walmington on Sea. The play features all the characters and is based on 3 episodes from the different series.....

The Deadly Attachment
A German U Boat crew are found adrift in a dinghy. At the Church Hall, Mainwaring and his men are given the task of guarding them, but the roles are soon reversed when Corporal Jones is caught in an awkward position

Mum's Army
Captain Mainwaring's plans to involve the women of the town in the platoon become rather too personal.

The Godiva Affair
At a Town Parade Mainwaring and his men are taking part as Morris dancers, but who will play Lady Godiva? Mrs Pike, Mrs Fox or an even bigger surprise?


To finish the night off we have The Floral Dance which was originally presented at the Royal Variety show and promises to bring a rousing end to the night!
Cast
Captain Mainwaring - Ken Williams
Sergeant Wilson - Eric Jones
Lance Corporal Jones - John Lindop
Private Frazer - Mark Newman
Private Walker / Cheeseman - Gareth Pierce
Private Godfrey - Martin Fraser
Private Pike - Lee Randle
Private Hancock - Colin Swinnerton
Private Sponge - Dave Pearce
U-Boat Captain / Vicar - Stephen Webb
Chief Warden Hodges - Mark Shenton
Verger - Tom Saban
Colonel / Mr Gordon - Andrew Pettigrew
Private Day/Serviceman - Paul Crofts
Mrs Gray - Judi Potter
Edith Parish - Lisa Evans
Mrs Pike - Jo Webster
Mrs Fox - Marian Newman
Miss Ironside - Pat Pearce
Ivy Samways - Elizabeth O'Sullivan
Waitress - Kate Salmon
Mrs Prosser - Fiona Patterson
Mrs Hart - Alison Parrat
Mrs Smith - Wendy Healiss
Mrs Rogers - Sandra Rogers
Mrs Samuels - Jane Dixon
Reviews
Tip Top Scoop Three awards
We are delighted to announce that Tip Top's Production of Dad's Army has scooped three awards at The Fleetwood Drama Festival:
The Adjudicator's Special Award - To Tip Top Productions for touring a production of such a size.
Best Supporting Actor - To John Lindop for his portrayal of Corporal Jones.
The Back Stage Award - To the Tip Top Productions back stage team
CONGRATULATIONS to all involved!