Cinderella

by Peter Swingler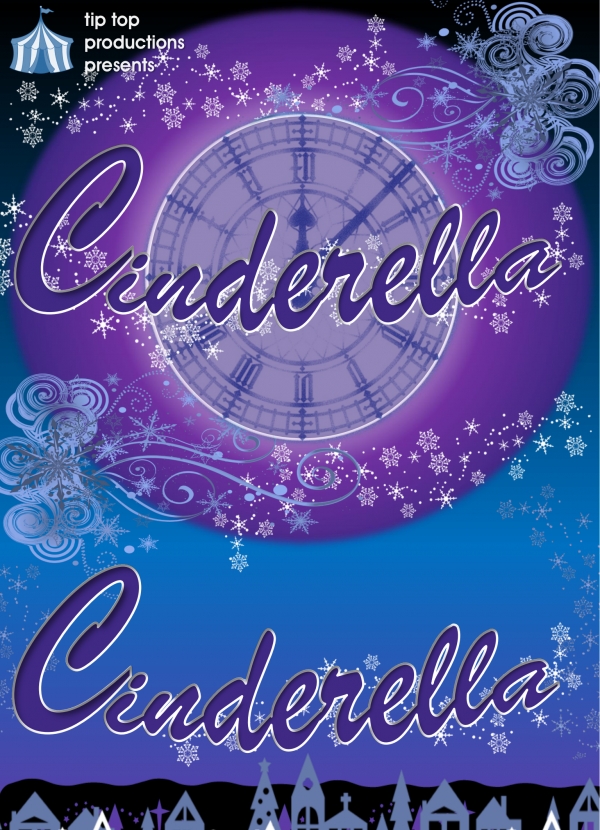 08/12/17 - 05/01/18
Venue: The Forum Studio Theatre
Join us for our annual Christmas pantomime which, this year, tells the Fairytale of Cinderella and her Prince Charming. We have earned a reputation for family-orientated fun-filled pantomime productions in our intimate studio space in the last 11 years and, following the success of the last two years, this is another professional production.
Christmas wouldn't be Christmas without the forum pantomime so BOOK YOUR TICKETS NOW!
We have two weeks of day time performances for schools. These are week commencing 11th and 18th December and are not available to book online so please call the box office or email studio@tiptopproductions.co.uk to make your booking.
Cast
Fairy Godmother - Julie Blagrove
Cinderella - Jade Pritchard
Buttons - Dan Ellis
Prince Charming - Joe Woolford
Dandini - Andrew Rawlinson-Heath
Candy Hardup - Kevin Dewsbury
Floss Hardup - Ethan Holmes
Production team
Writer - Peter Swingler OBE
Director - Steve Davies
Choreographer - Rhian Underwood
Musical Director - Craig Price
Designer - Sarah Oxley
Costume Designer - Clare Thompson
Assistant Stage Managers - Joe McDermott, Danielle Young
Reviews
Not To Be Missed!
THE REVIEWS HUB
FIVE STARS

Set to the perfect snowy backdrop of Chester, Tip Top Productions' Cinderella pantomime arrives in the Forum Theatre this week.

It's wonderful to see the traditional Christmas panto still thriving in 2017 and this production ticks all the boxes. The script, written by Peter Swingler OBE is energetic, topical and most importantly – genuinely funny! The cast have the children in the palm of their hands throughout; the energy around the intimate Forum Theatre is infectious. There's plenty for the adults too – with innuendo and cheeky jokes galore, not forgetting the classic banter between the ugly sisters and poor, unsuspecting dads.

Dan Ellis, as Buttons, holds the production together. The kids in the audience warm to him straight away and respond enthusiastically throughout. Ethan Holmes and Kevin Dewsbury, as the ugly sisters, are excellent. Sounding like they've just stepped out of the studio for filming the next League of Gentlemen, their dynamic is camp, fun and just a little bit scary! Andrew Rawlinson-Heath plays a wonderfully flamboyant Dandini, adding extra sparkle and laughs whenever he is on stage. The whole cast respond to the inevitable unexpected of a panto masterfully – any audience member daring to heckle is quickly put back in their place by this sassy, quick-witted gang.

The slightly more serious performances come from Jade Pritchard and Joe Woolford, as Cinderella and Prince Charming – whose wonderful singing brings some extra wow factor to the show.

The production by Steve Davies is fairly simple but effective. Video input through a small round screen at the top of the stage sprinkles a bit of modern technology on proceedings. However, on the whole, the production keeps to basics; in fitting with this traditional delight. The young teams of dancers, choreographed by Rhian Lyon are a delight to watch – natural, talented and clearly having lots of fun.

This is a great way to spend a couple of hours in the run-up to Christmas. Not to be missed!

Emma Boswell
13th December 2017