CATS - Launch Event

Meet the production team and hear their plans for the show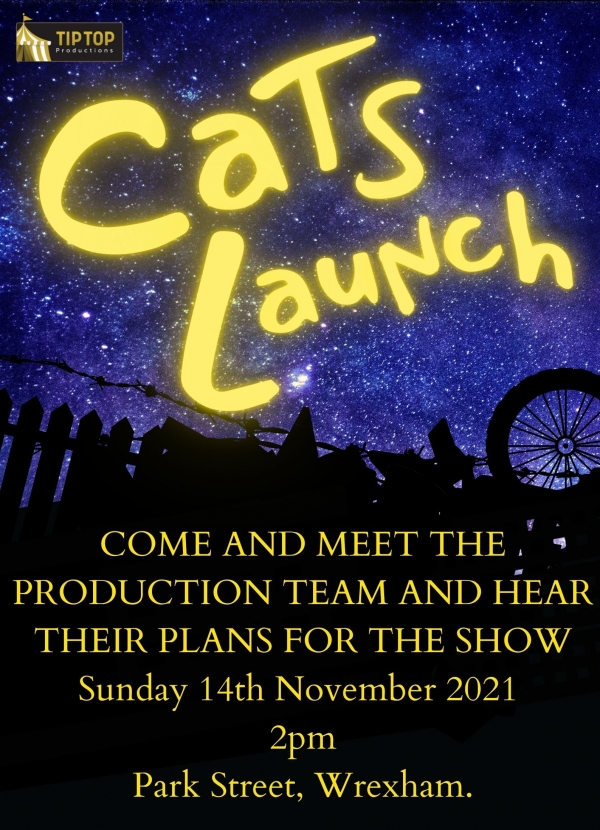 14/11/21
Sunday 14th November 2021 @ 2pm
Tip Top Productions are getting ready to stage the mega musical Cats and are on the lookout for an ensemble of Actors, Dancers & Singers to put this feline show onstage in the Anthony Hopkins Theatre in Theatr Clwyd next March.
From the younger kittens right up to Old Deuteronomy we are looking for cast of all ages (17 yrs +) and abilities to bring the show to life. We cannot hide the fact that it is a big dance based musical however don't be put off by that - not everyone will have to dance! We will also be looking for an offstage chorus to add to the vocals required.
Auditions take place on 23rd & 24th November but prior to that our production team, Rob Stevens & Tim Jones, are holding an introduction afternoon on Sunday 14th November to introduce the show and the vision they have for the production. It'll also be a chance to have a chat with them about what's involved, sing some of the music and generally find out more about the show.
Why not come along and find out more, it may not be as lycra & leg warmer based as you think!