Brassed Off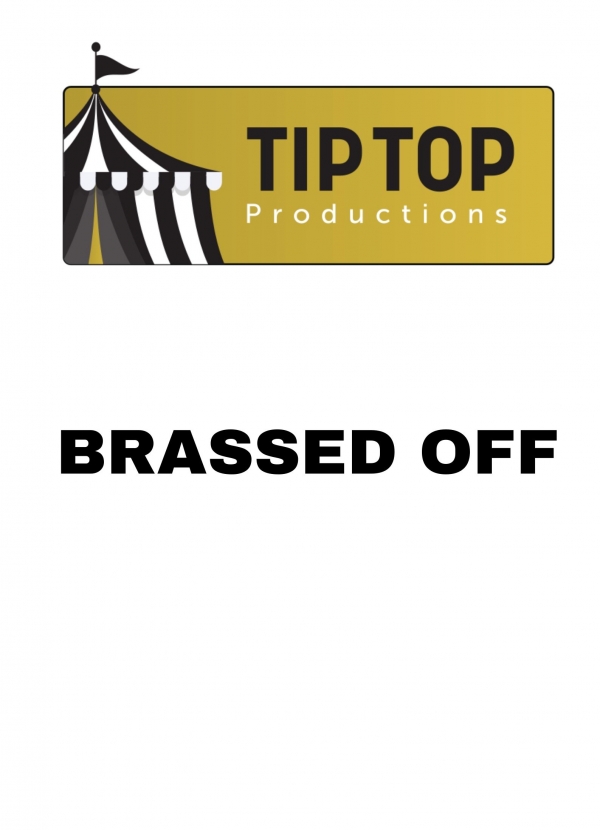 31/10/06 - 04/10/06
Venue: Wrexham Studio Theatre
Production team
Publicity - Lee Hassett & Ruth Evans
Reviews
Les Chamberlain - Wrexham Leader
The classic thought-provoking play about pit closures, Brassed off, is a difficult one to perform and stage, but Tip Top Productions have succeeded admirably. One has come to expect nothing but the best from the company and again they have not disappointed. It is performed on a bare stage at the Studio Theatre at Yale College, but director Ruth Evans, assisted by co-producers Pat Pearce and Samantha Williams, has set the scenes admirably with props being placed at various points leaving the imagination to bring the situations to life.

The story revolves around a pit closure in Yorkshire and the future of the colliery brass band and all the actors are to be congratulated on keeping up the accent of that county.

Young actor Nick Underwood sets the scene and acts as narrator as well as acting with great confidence as the play revolves around his father, Phil, who is jailed during the miners strike. Here Stephan Davis superbly brings out the pathos of his poverty with great realism. Special praise the Julie Andrew as the young woman who joins and bands and stuns the bandsmen by her playing of Joaquin Rodrigo's Concerto de Aranjuez. She brilliantly mimes the delicate playing of Alistair Evans on the flugal horn, a member of Wrexham Senior County Youth Band who acts as the colliery band. She was so convincing that few of the audience in the interval told me they though she was actually playing.

The bandsmen are convincingly played by Mark Shenton, Mark Newman and their long-suffering wife's are excellently played by Marian Newman and Delyth Underwood, while Chris Peate shines as the young snooker-mad miner. Sally Dillon is equally impressive as Phil's wife while youngsters Naeve Richardson and Carl Jones acted their pats well as her children. John Lindop gave a faultless performance as the stubborn band conductor and the closing scenes, full of pathos, where he is ill and makes a dramatic speech brought tears o many of the audience. This outstanding production can be seen again tonight and tomorrow.