Bouncing Back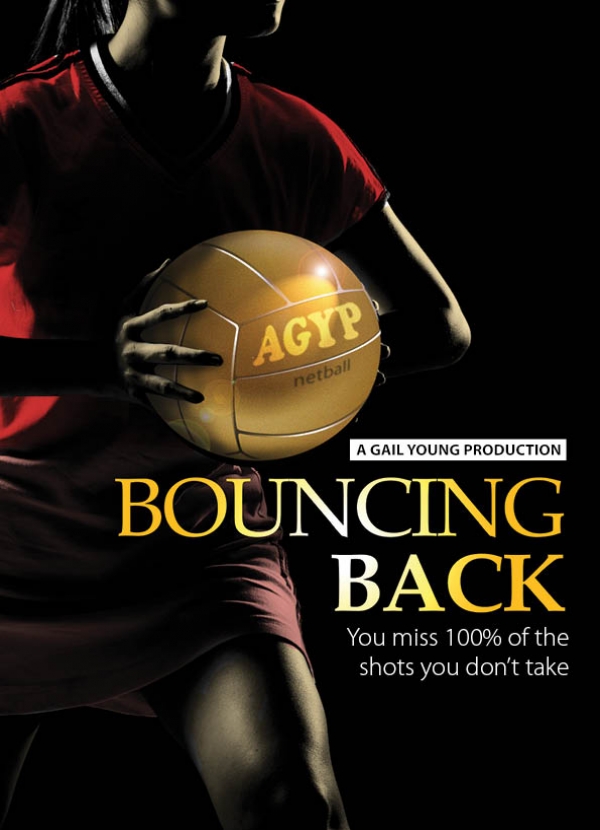 29/06/16 - 02/06/16
Venue: The Forum Studio Theatre
THIS PRODUCTION IS PRESENTED BY GYP PRODUCTIONS
Please visit our Facebook page
"Bouncing Back", Gail Young's latest full length comedy drama, will premier at the Forum in the summer of 2016. There has already been a lot of interest from the netball community, and we are looking forward to entertaining sell out audiences with a fun look into one of the fastest growing sports in the world.
Gail Young is an established playwright with two previous works already published by Samuel French currently entertaining thousands of people around the UK. Be the first to see the premier of the latest offering from this exciting and truly excellent writer who has a remarkable gift for bringing the reality and compassion of our everyday lives to the stage.
The play follows a group of women returners to the game of Netball, the trials and tribulations of their training sessions, group bonding, getting sponsorship, tough coaching, and the stress of organising "me time". Will the team get fitter? Will they ever win a game? Will the coach ever find true love? And why do they all worship someone called Tracey?
Cast
THIS PRODUCTION IS PRESENTED BY GYP PRODUCTIONS

Trisha Wilson - Coach - Rachel Sumner
Kath Maxwell - Netballer - Kat Wilson
Janet Watson - Neballer- Vicki Daniels
ASBO - Netballer - Fiona MacSween
Anna Bell - Netballer - Emma Careless
Micky Owens- Netballer - Joanne Sartorius
Angie Tasker - Netballer - Molly Clarke
Sarah Morris - Netballer - Teri Bennett
Jackie Goodwin - Netballer - Eileen Reisin
Tina Rogers- Netballer - Emma Hind
Rob Evans - Caretaker - Neil Mason
Councillor Drake - Mike Heathcote
Photographer - Luke Disley
Production team
Co-Directors - Gail Young & Phil Cross
Choreography - Phil Cross
Producer - Brian Fray
Lighting - Ollie Price
DSM/Video Operative - Abbie Taylor