Bouncers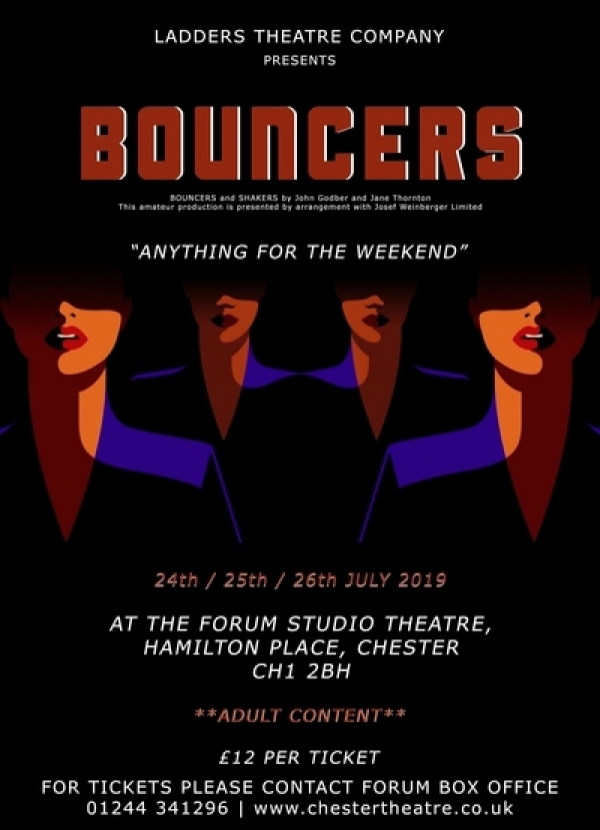 24/07/19 - 26/07/19
Ladders Theatre Company are a visiting company.
Bouncers is a non-stop comedy tour that takes you out for the night and shows you all the possible sights of a drunken lads' pub crawl and Lucky Rosie's twenty-first birthday. We will introduce you to a number of over-the-top charcters that we can all relate to in our drunken experiences and, as always, it will all take place under the ever-watchful eye of the Bouncersssssss.
Performed by a talented all-female cast from Ladders Theatre Company.
Adult content and strong language.
Times & Tickets:
Performances at 7.30pm
£12 per ticket