Bouncers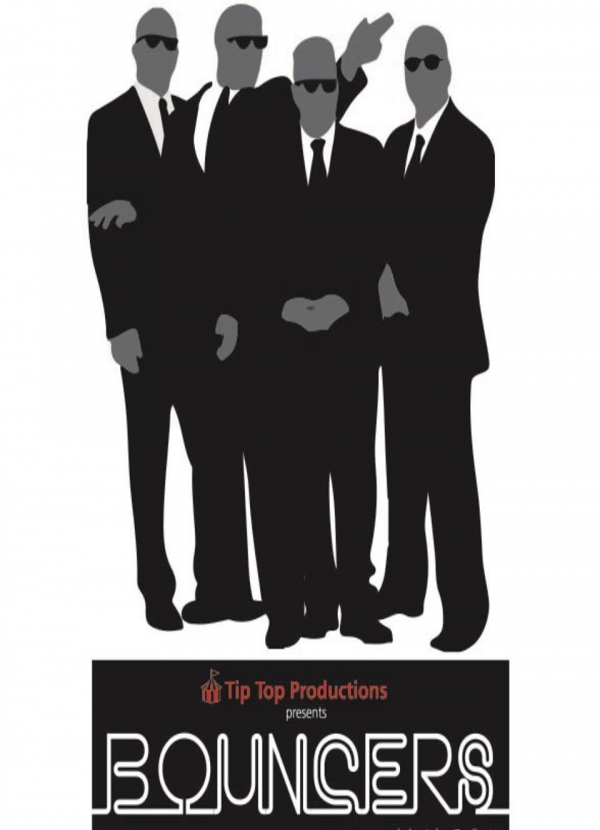 11/03/17 - 25/03/17
Tip Top Productions have produced Bouncers on no less than seven occasions over the years, but not since 2013. Always a hit and always relevant, this outing is sure to be just as successful so book early to avoid disappointment.
Bursting with imagination and wit and presented by just four actors, Bouncers is an outrageous and hilarious parody of the disco scene. The four brutish bouncers of the title portray over twenty different characters as we are invited for a night out on the town. We see them as giggly girls and lads on the make preparing for the big night out as we follow their progress to the disco floor. There, we also meet an entire cross-section of disco-goers, including Hooray Henrys, pogoing punks and drunken slobs! The evening's events are set against the tatty glitzy glamour, flashing lights and pulsating beat of the nightclub scene. An exhilarating night out for all concerned.
"Consistently entertaining." - Evening Standard. "Bouncers is brilliant." - Daily Mail.
Warning: Contains Strong Language
Cast:
Lucky Eric - Neil Mason
Judd- Des Hinks
Ralph-Robert Tempest
Les- Theo Spofforth
Production Team:
Director - Peter Swingler
Asst. Director-Rachel Sumner
Choreographer-Rob Stevens
Lighting-Mark Shenton and Amelia Hawkes
Sound-Abbie Taylor
Set-Nick Roberts
All gallery pictures by Mark Carline