Art

directed by Ruth Evans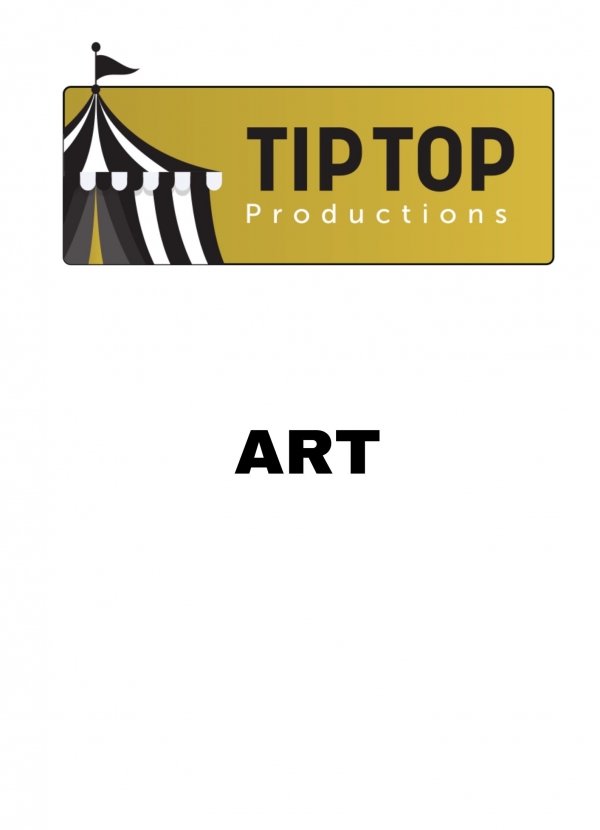 05/06/08 - 14/06/08
Venue: The Forum Studio Theatre
Yasmina Reza's dazzling comedy received the Moliere Award for Best Play, Best Production and Best Author when it first opened in Paris in 1994.

The English translation, by Christopher Hampton, opened in London in 1996 and ran for six years in the West End. The original cast was Tom Courtenay, Ken Stott and Albert Finney. It won the Best New Comedy awards at both the 1997 Olivier Awards and the 1996 Evening Standard awards. It premiered on Broadway in 1998 and won the Tony Award for Best play.

It is likely that no other play has ever come close to the global success of 'ART' in the 1990s; very popular around the world it has been translated into many languages.

'Chic, short and wickedly, perceptively funny' - Evening Standard

'A remarkably wise, witty and intelligent comedy ... "Art" has touched a universal nerve' - The Times

WARNING: This play contains strong language


Cast
Serge - Steve Davies
Marc - Simon Phillips
Yvan - Andy Jordan
Production team
Director - Ruth Evans
Reviews
Jean Weir Ellesmere Port Pioneer
REVIEWS

Play is a (brush) stroke of genius

A hugely successful play which was translated into English by Christopher Hampton, and ran for six years in the West End, is the latest production from Tip Top.

Art by French playwright Yasmina Reza has a cast of just three men.
Initial reaction suggests the play is simply centred on three long-term friends Marc, Yvan and Serge – outstanding performances from Simon Phillips, Andy Jordan and Steve Davies – and a disagreement about a piece of modern art that Serge buys for the staggering sum of 200,000 francs.

Central to Serge's argument is that the painting is "Seventies Antrios", and as the experts say it is important so Serge believes them.

The painting at the centre of the play's premise is essentially a pure white canvas with "fine white diagonal scars".

Serge's long-term friend Marc hates the painting. It deeply unsettles him and he questions his friend's wisdom in buying it.

Their mutual friend Yvan is more ambivalent. But he is unable to resolve their disagreement and after a great deal of deliberation as to the painting's true value consequently finds himself the focus of their conflict.

Yvan who is stressed out trying to arrange his forthcoming wedding is now caught up between his two friends' extreme positions.

The question at the heart of the play is, "Are you who you think you are or are you who your friends think you are?"

All three actors under the superb direction of Ruth Evans were exceptional in their interpretation of the play's intriguing balance between comedy - and at times Art is very funny indeed and a deep analysis of personal relationships.

The play's ending, in which the three friends make their choices, is an inspired piece of theatre.

Art is a great play and is running at The Forum Studio Theatre in Chester until Saturday June 14.

Catch it if you can – it's a masterpiece!
Ana-Mary Size
Yasmina Reza gained international success with "Art"; it won awards in France USA and here it took the Laurence Olivier award for best play. It is a must for those theatregoers who long for a play that sets you thinking; sets you playing one character off against the others; and by the end of the play you manage to see everyone's point of view.

The story, about art and friendship, is marvellously simple. A man, Serge, buys a modern painting for a relatively large sum of money (200,000 French francs). It is basically a large canvas, about five foot by four, painted white, with "fine white diagonal scars". One friend to whom he shows off his new purchase, Marc, is completely unsettled by Serge's purchase. Another mutual friend, Yvan, is more ambivalent.

At issue, in part, is the famous question: "What is art?" What ensues in Tip Top Productions latest offering at The Forum Studio Theatre, Chester is an actor's dream; a nonstop cross-fire of crackling language, serious issues of life and art expressed in outbursts of wit, charm, aggression but at all times questioning. So is the play about art or relationships? Thanks to this terrific production both options are explored as the actors move seamlessly from one emotional level to another.

The three Tip Top actors must surely be professional I asked the person sitting next to me; but to my astonishment I learnt that Steve Davies, playing Serge, Simon Phillips as Marc and the eminently watchable Andy Jordan as the wretched Yvan also have day jobs! This trio brought an understanding to this play that I had missed in earlier productions- which had starred some illustrious names.

From the moment the play began we saw Steve Davies and Simon Phillips in sparkling form as they tackled Reza's brisk, brief, chic and cutting-edge writing. This play is almost a 21st century type of Noel Coward: the writer attracts a longed-for audience of the kind of rich, fashionable people you would otherwise now be more likely to see at an art-gallery private view or a starry charity fund-raiser than in a theatre. This play should attract the disaffected playgoers; those who think they find serious dramas too long and often boring. If you are looking for serious drama then don't miss "Art" because it is serious and it is funny too; and what is more its running time is just 1 hour 30 minutes!

"Art" is worth a visit if only to witness one of the funniest monologues I have heard in a long time as Yvan tries to explain to his friends the many dilemmas he faces with his forthcoming marriage. This was a tour de force suitably appreciated by the audience.

Director Ruth Evans should be proud of her achievement; she has created a sparkling evening's entertainment; the dialogue is beautifully paced with speedy exchanges; the pauses are spot on; the use of props intelligent; the hilarious scene with the olives is superb! Her minimalist setting captures the right atmosphere as we flit from apartment to apartment. I particularly liked Ian Jones's lighting; the final picture was dazzling as the audience is left gazing at this brightly lit white painting which is asking us "Well, was "Art" worth 200,000 Francs?" On this showing it certainly was. Don't miss this perfect production.