April In Paris

by John Godber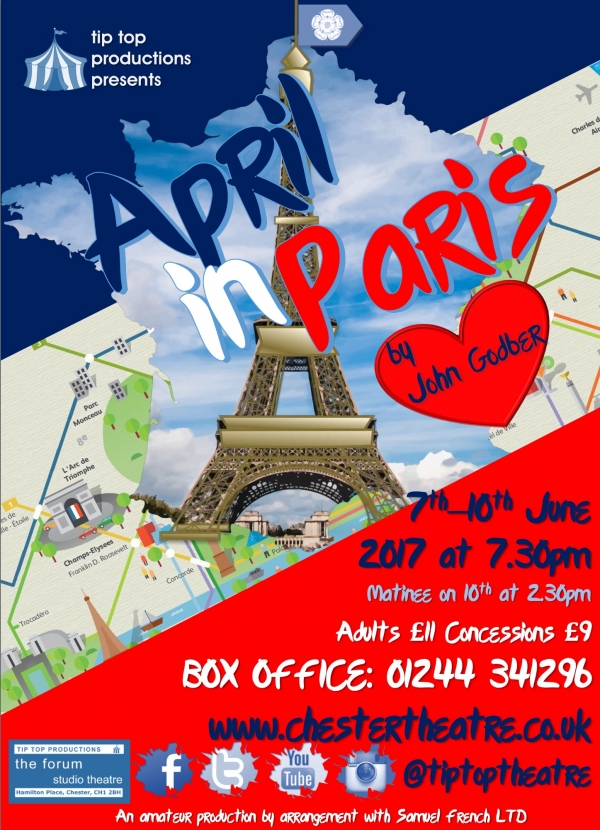 07/06/17 - 10/06/17
Venue: The Forum Studio Theatre
Bet and Al live in Yorkshire, where they live a mundane life and grow increasingly frustrated with each other.
Bet wins a 'Romantic Breaks' competition in a magazine. The prize, a holiday for two in Paris, represents their first experience abroad and has profound effects on the way they look at the world around them once they return home, They sort out French cuisine, wrestle with their phrase book, and fend off would be muggers on the Métro in this hilarious depiction of the English abroad.
John Godber, the writer of many comedies such as Bouncers, Teechers, and Happy Families, has created a play that showcases his trademark naturalistic style. April in Paris is a heart-warming comedy about the transformative power of travel, with dialogue that is witty, realistic and touching.
"... genuinely funny" - The Times. "...brilliantly simple, powerful piece of popular comedy." - The Guardian