An Inspector Calls

by Black Box Theatre Company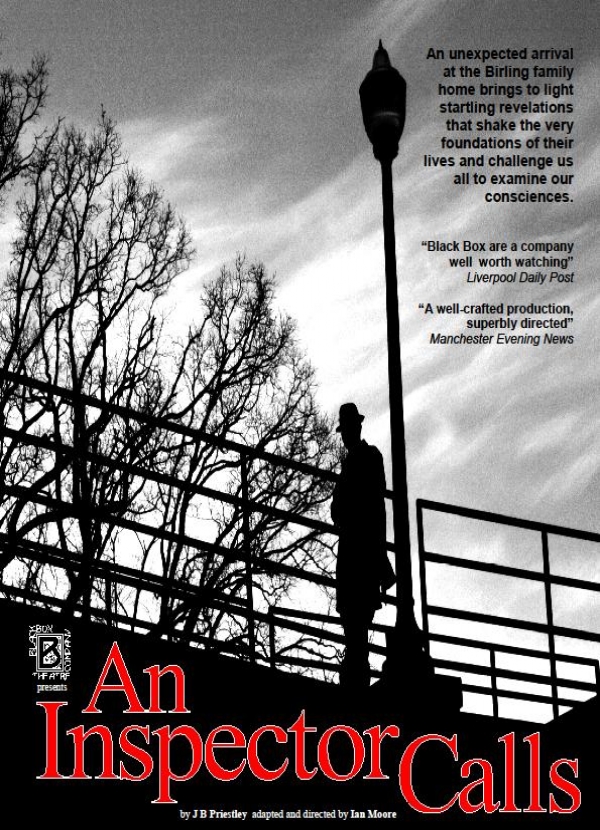 31/10/11
Venue: The Forum Studio Theatre
DUE TO UNFORESEEN CIRCUMSTANCES THIS PRODUCTION HAS BEEN POSTPONED UNTIL MONDAY 31ST OCTOBER

BLACK BOX THEATRE COMPANY IS A VISITING COMPANY

When Inspector Goole arrives unexpectedly at the prosperous Birling family home, their peaceful dinner party is shattered by his investigations into the death of a young woman. His startling revelations shake the very foundations of their lives and challenge us all to examine our consciences.
Black Box Theatre Company brings to The Forum Studio Theatre an eighty minute adaptation which stays true to the original themes and characters.