An Evening with Peter Swingler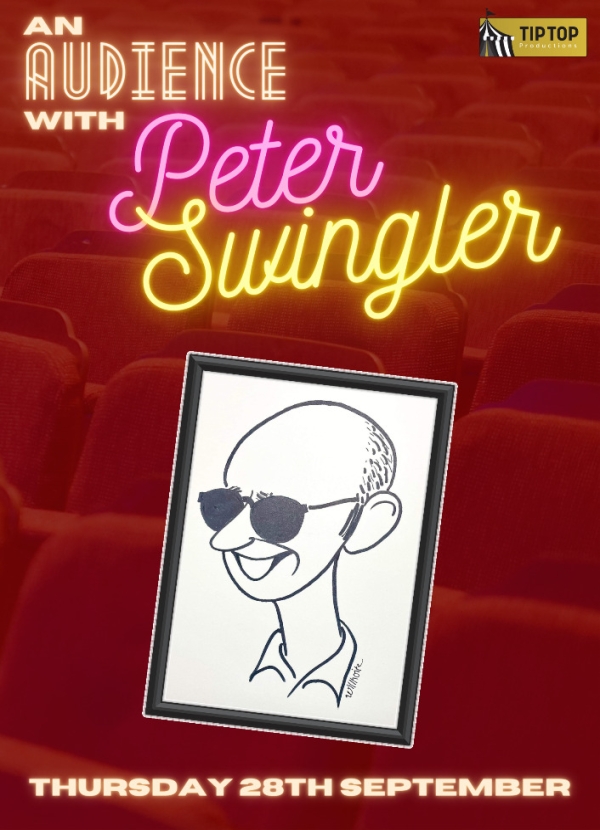 28/09/23
AN EVENING WITH PETER SWINGLER
Thursday 28th September at 7pm
Peter Swingler OBE, celebrates 50 years as a leading luminary in theatre throughout the North West and North Wales. To celebrate this landmark event Tip Top Productions present "An Evening with Peter Swingler" as he is questioned by Simon Phillips set in the splendour of a glorious Cheshire venue.
The evening will feature plenty of amusing anecdotes from Peter's role as actor, director and founder of Tip Top Productions, plus a selection of his favourite songs from the musicals performed by some of Peter's Tip Top friends. The evening promises you an insight into the man who created one of the area's leading theatre companies as he answers questions on everything from performing in "the back garden" to a trip to Buckingham Palace to meet the Princess Royal.
Tickets requests are being managed by email.
Send an email to specialevents@tiptopproductions.co.uk to request your tickets
Upon arrival you will greeted with a complimentary drink and cold canapes.
The evening's entertainment will be punctuated with further warm canapes and dessert canapes in the interval. We'll also ensure that the bar is stocked for additional refreshements.
Dress to impress and enjoy a great evening in magnificent surroundings whilst also raising funds for Tip Top's future productions.
TICKETS: £30 including drink on arrival and refreshments