A Band Called Malice - The Definitive Tribute to The Jam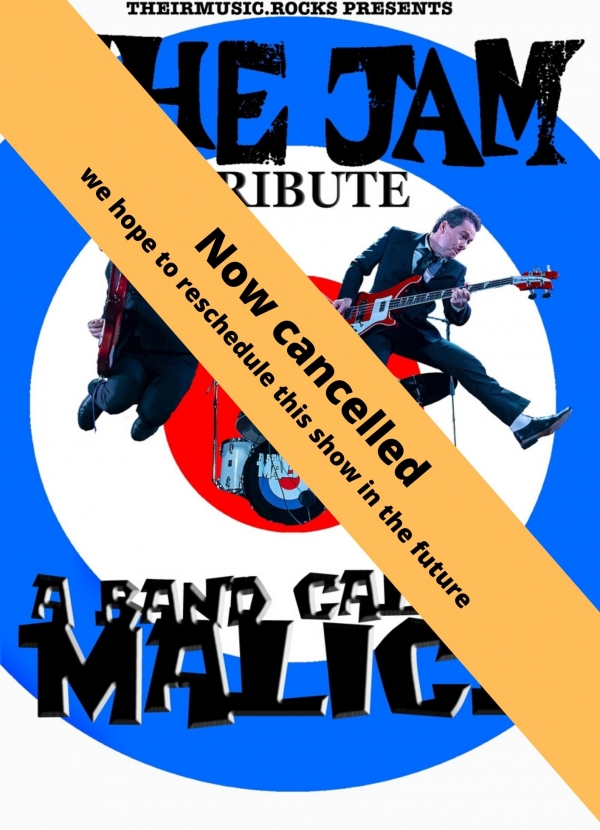 06/06/20
This event has now been cancelled due to theatre closure caused by the Corona Virus outbreak. We hope to reschedule it in the future.
After a brilliant night at The Forum Studio Theatre in 2019, A Band Called Malice return in June 2020 with thier high-octane show.
A Band Called Malice has taken the tribute world by storm in their quest to become the number one choice tribute-act to The Jam. The talented trio are the real deal and guarantee to take you back to 'When You're Young," with an evening of single releases & album tracks from The Jams early Fire & Skill years, through to their very last release.

As Jam fans themselves, A Band Called Malice will not disappoint and guarantees a show full of high octane energy, angst, aggression, passion and soul of their idols.
See what people say about the band by checking out our reviews on our Facebook page or see the video footage for yourself...... better still, come and check out one of our gigs & be sure to book yourself a place 'In the Crowd!'
Times and tickets
Doors 7.30pm, performance at 8pm.
All seats £15